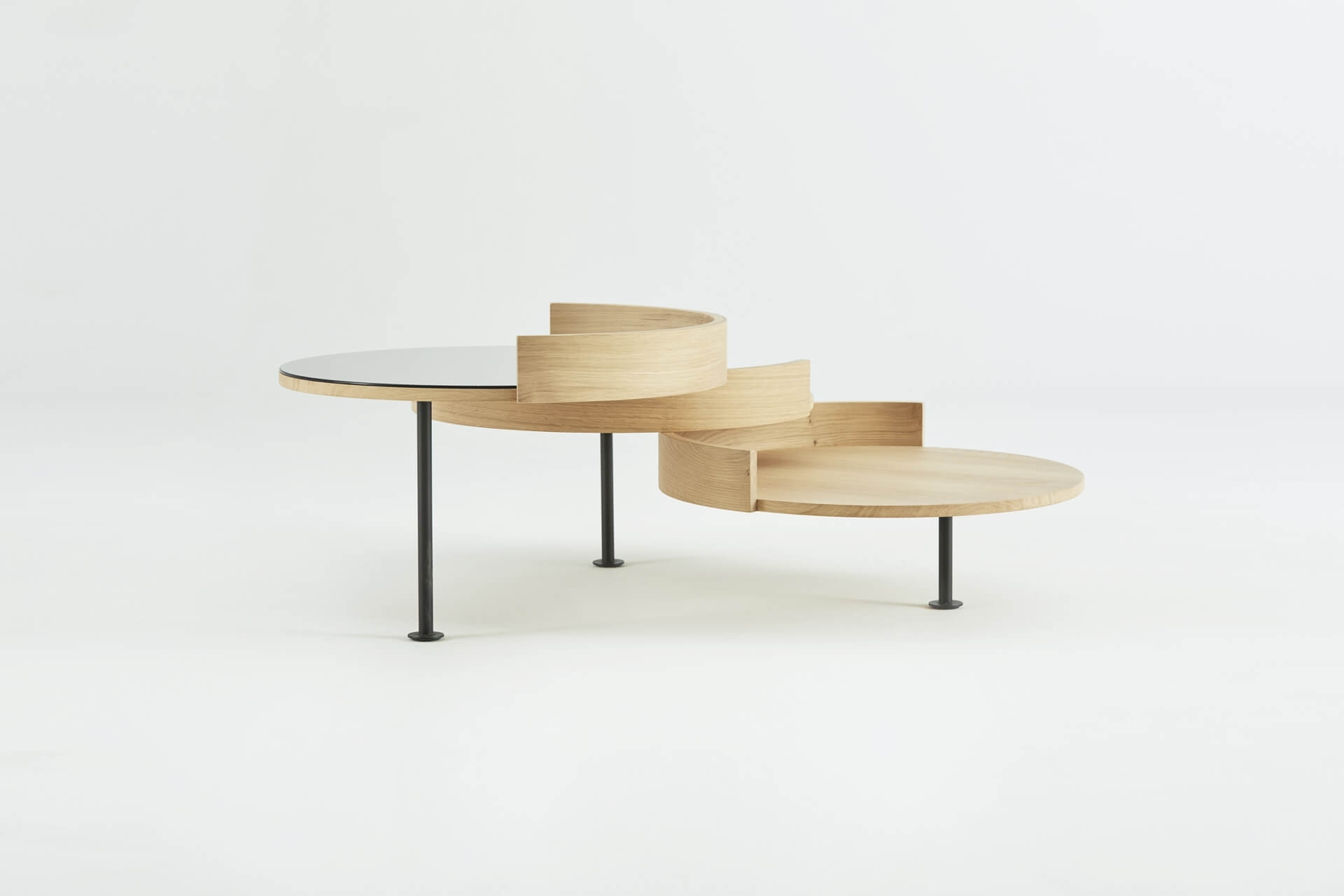  
TRÈFLE COFFEE TABLE
CINTRÉE
A new way to see nests of tables, TRÈFLE is composed of three solid wood panels and curved solid wood, assembled together on three different levels. Very airy with its slim black steel legs, this coffee table is atypical and designed with singular rounded shapes. The high manufacturing quality is enhanced with a grey mirror on top.
Made in France.
Delivery within 6 to 8 weeks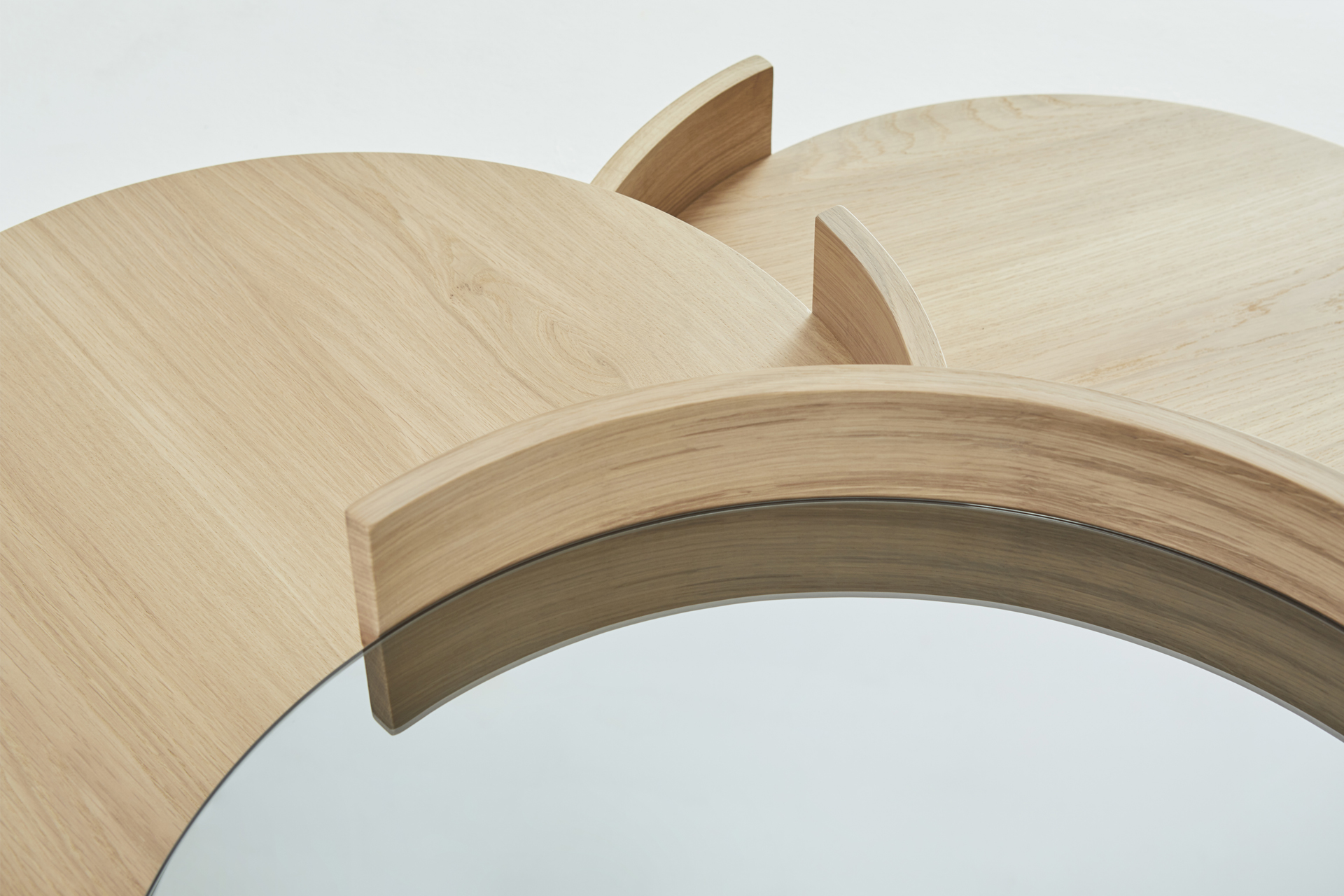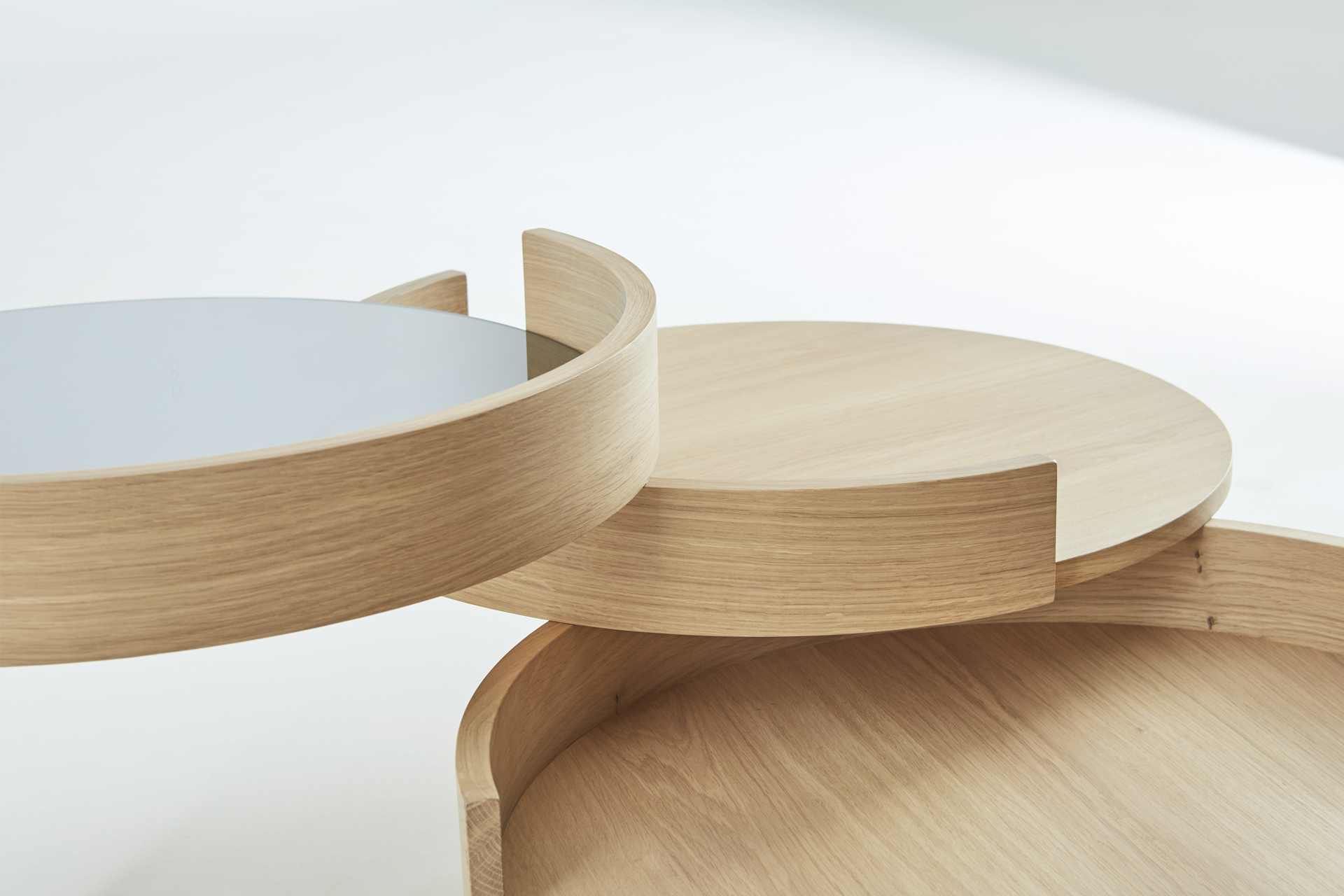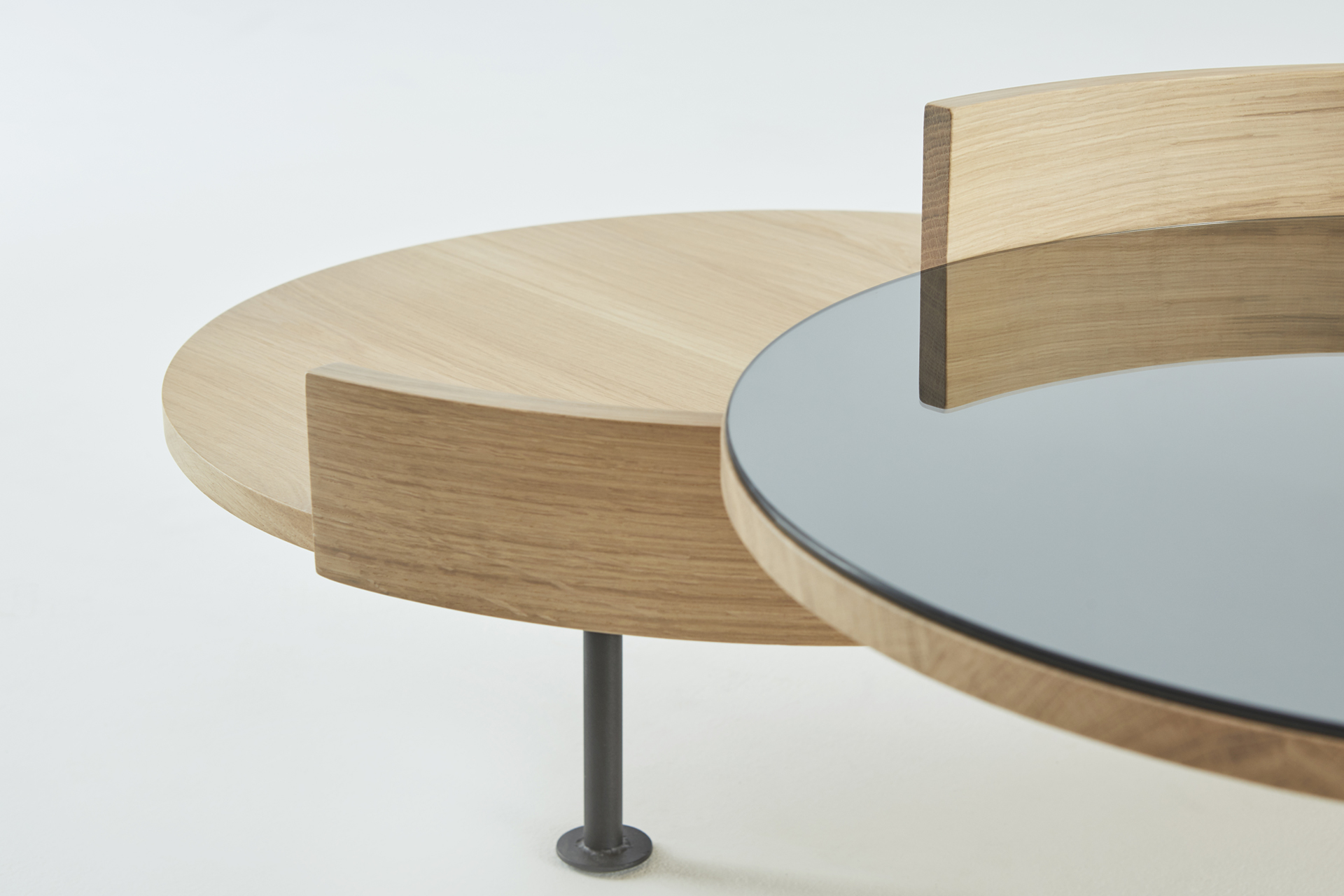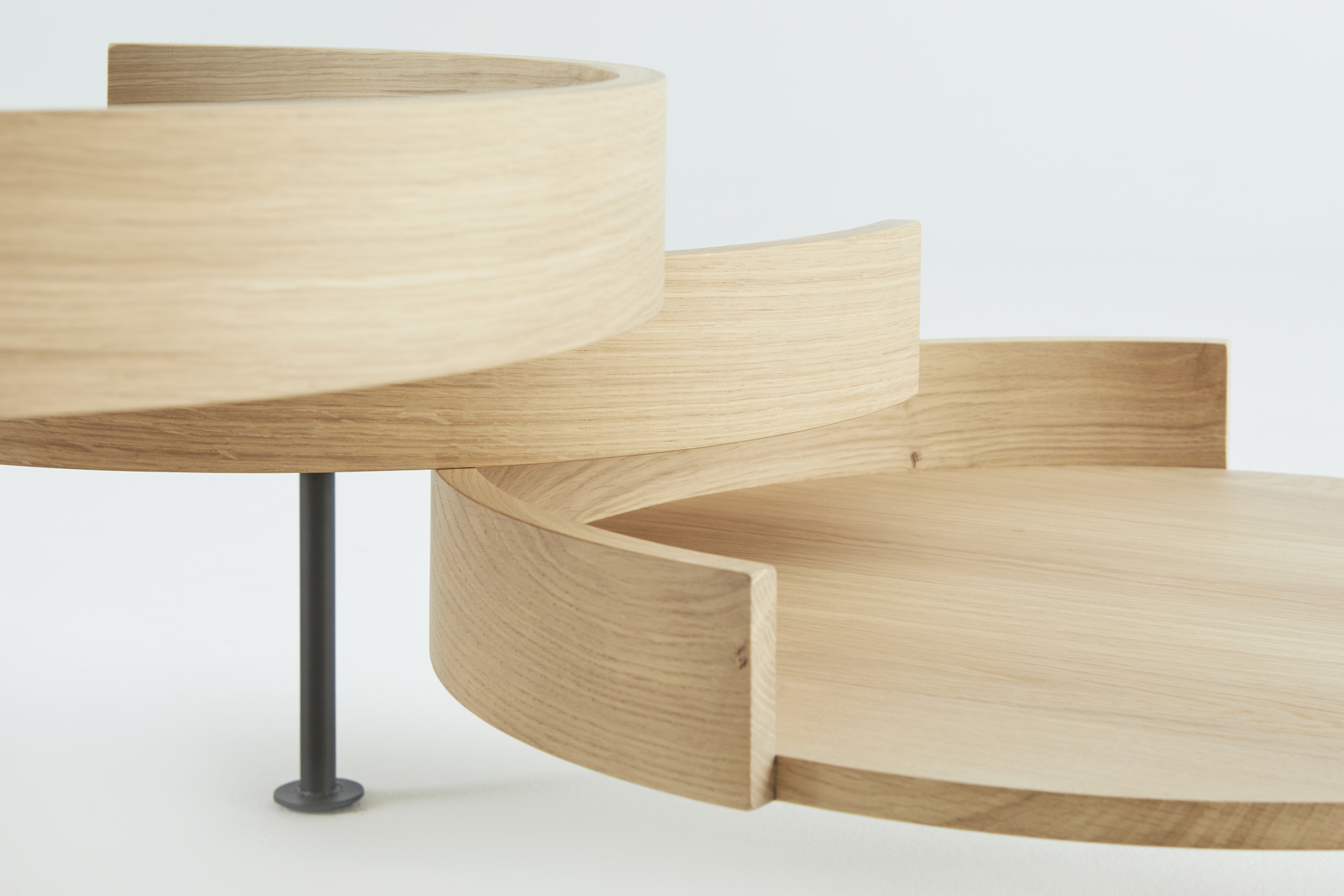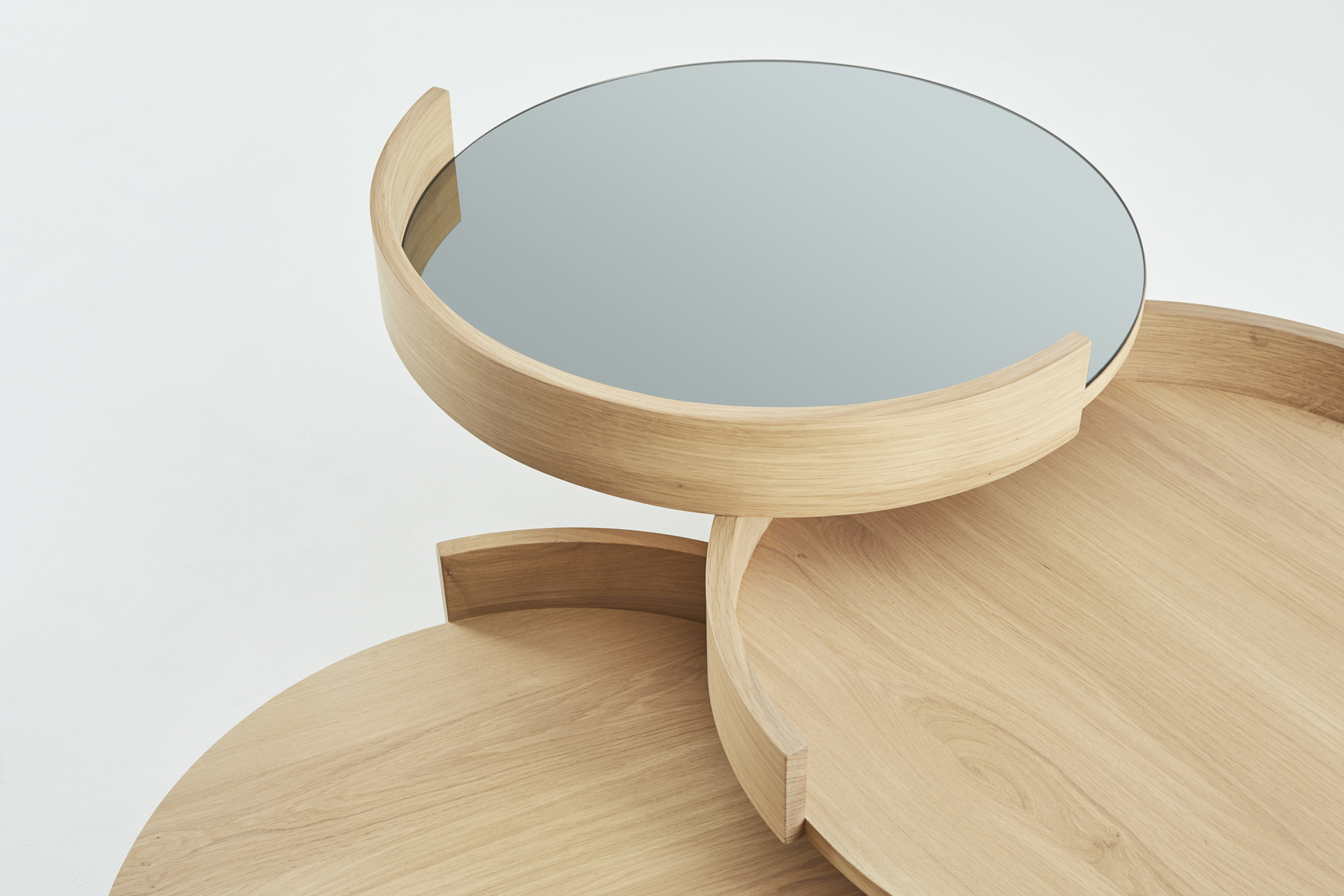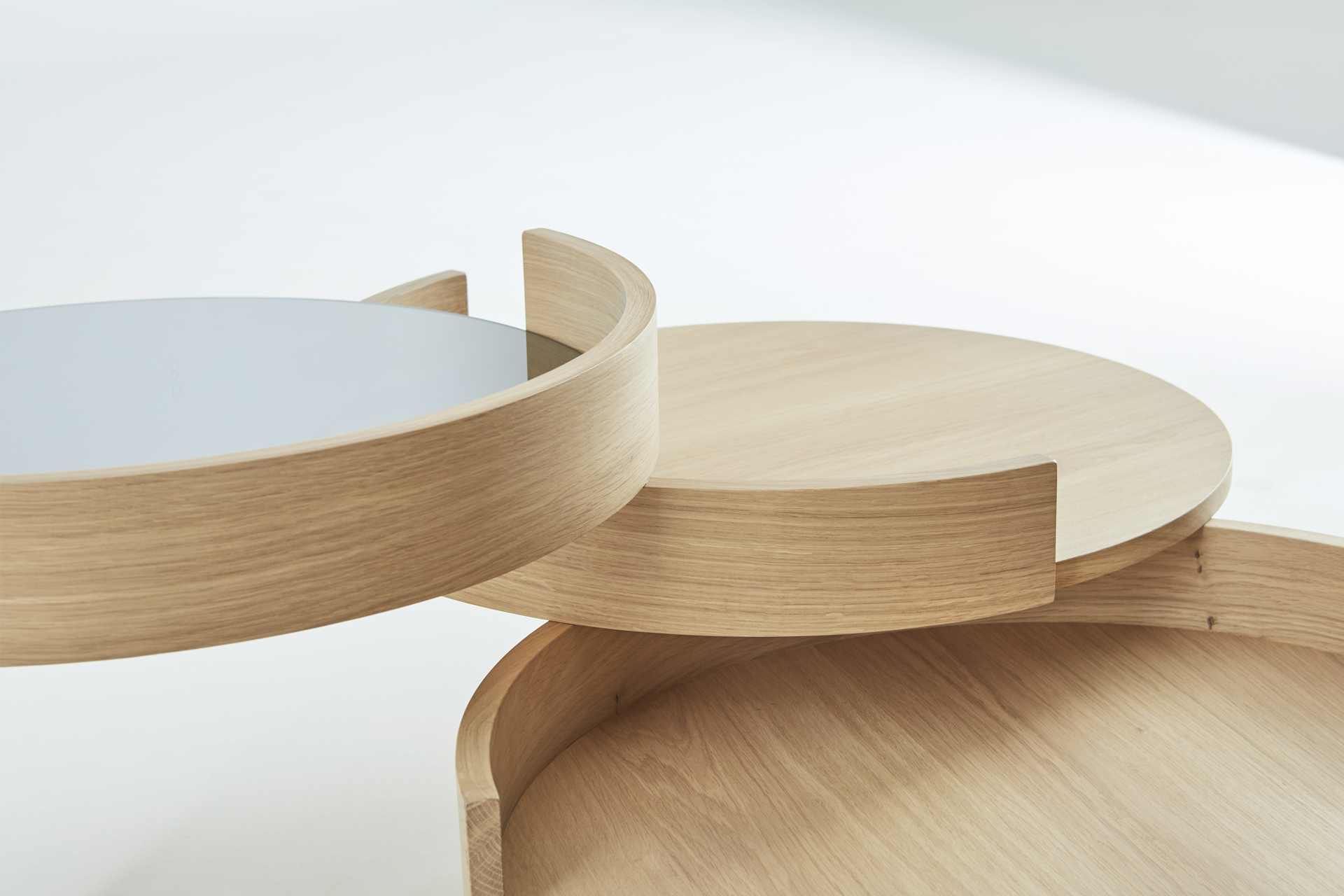 Plates material: solid oak
Plates finish: bleached + matt varnish
Plates diameter: 60 cm
Legs material: steel
Legs finish: matt black textured
Mirror: grey
Mirror diameter: 60 cm
Length: 105 cm
Width: 100 cm
Bottom plate height: 19 cm
Intermediate plate height: 28 cm
Top plate height: 37 cm
Total height: 54 cm
You wish to personalize this product, use our my HETCH service...
YOU WOULD ALSO LIKE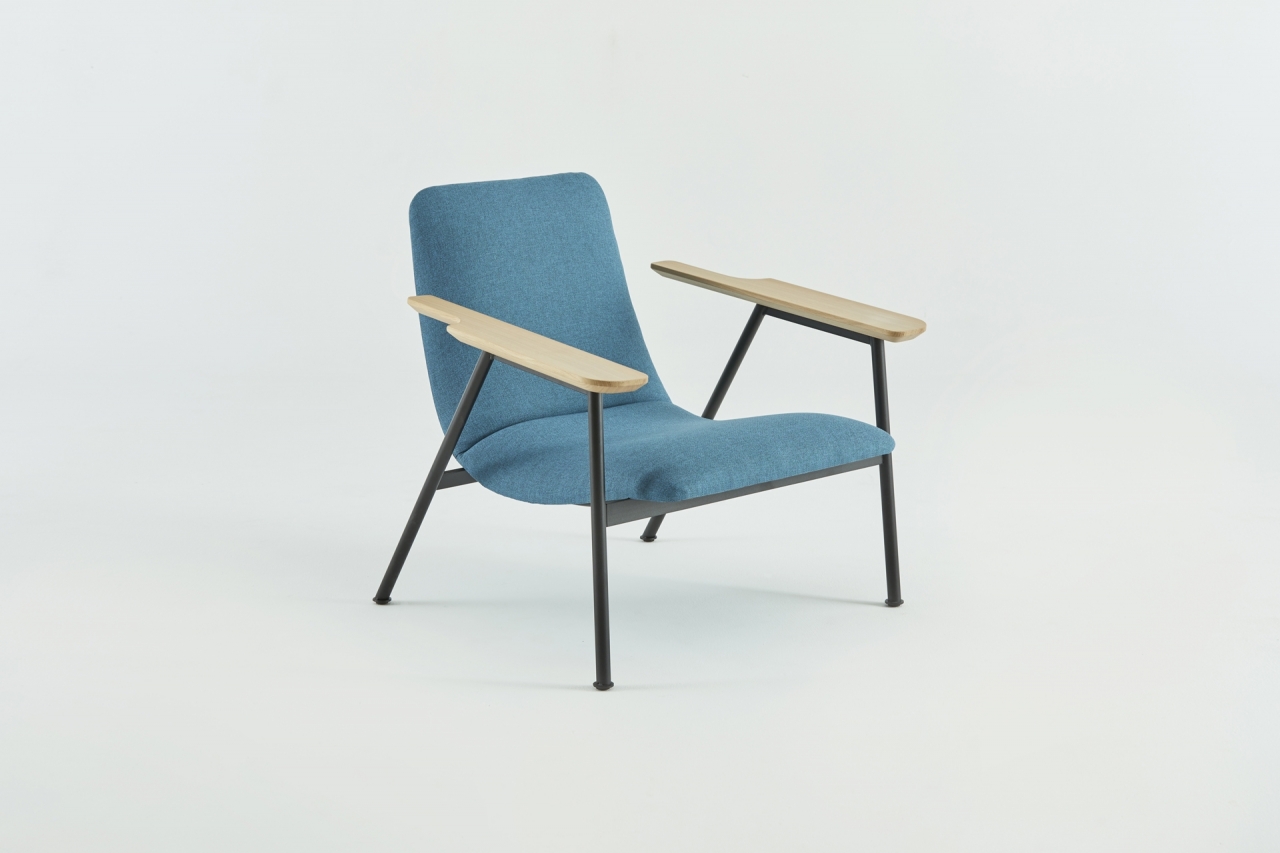 PLUME armchair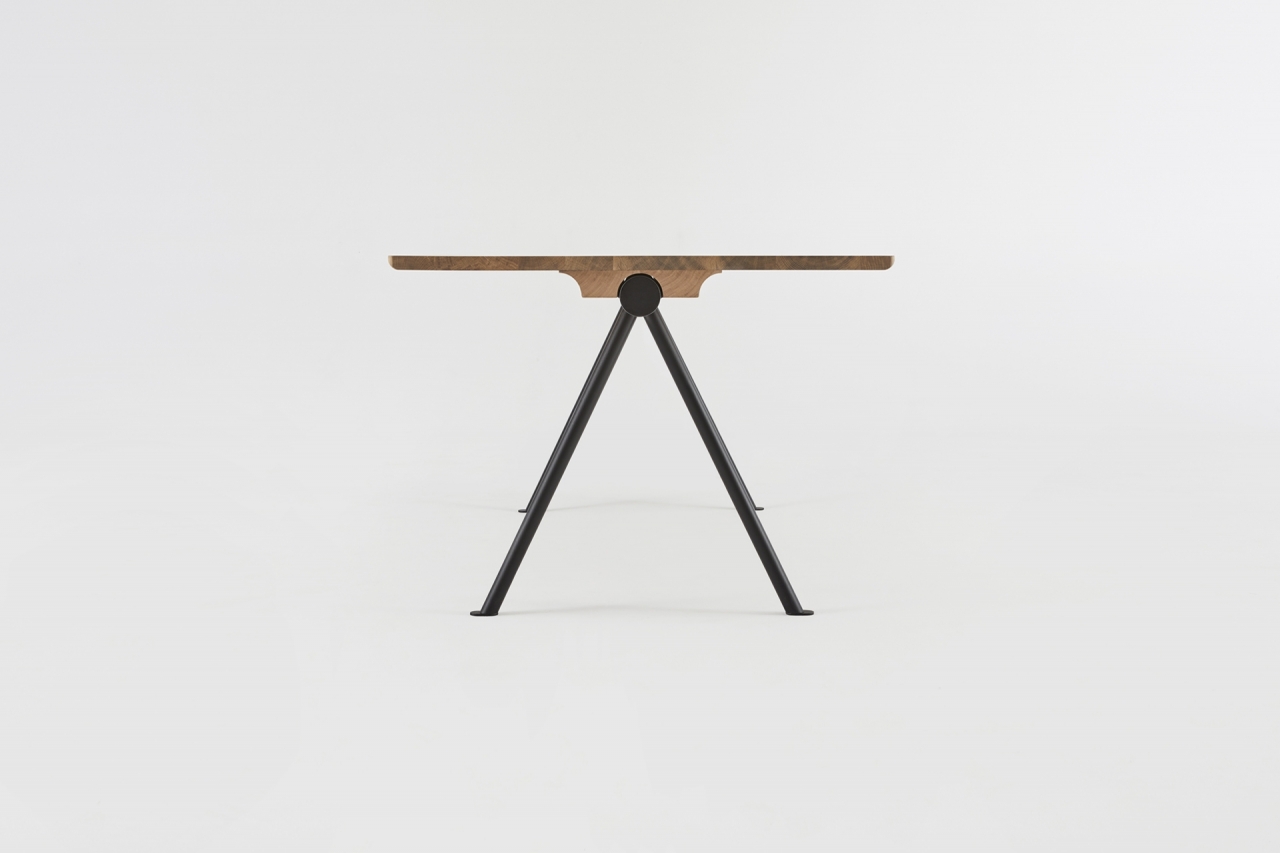 TARMAK table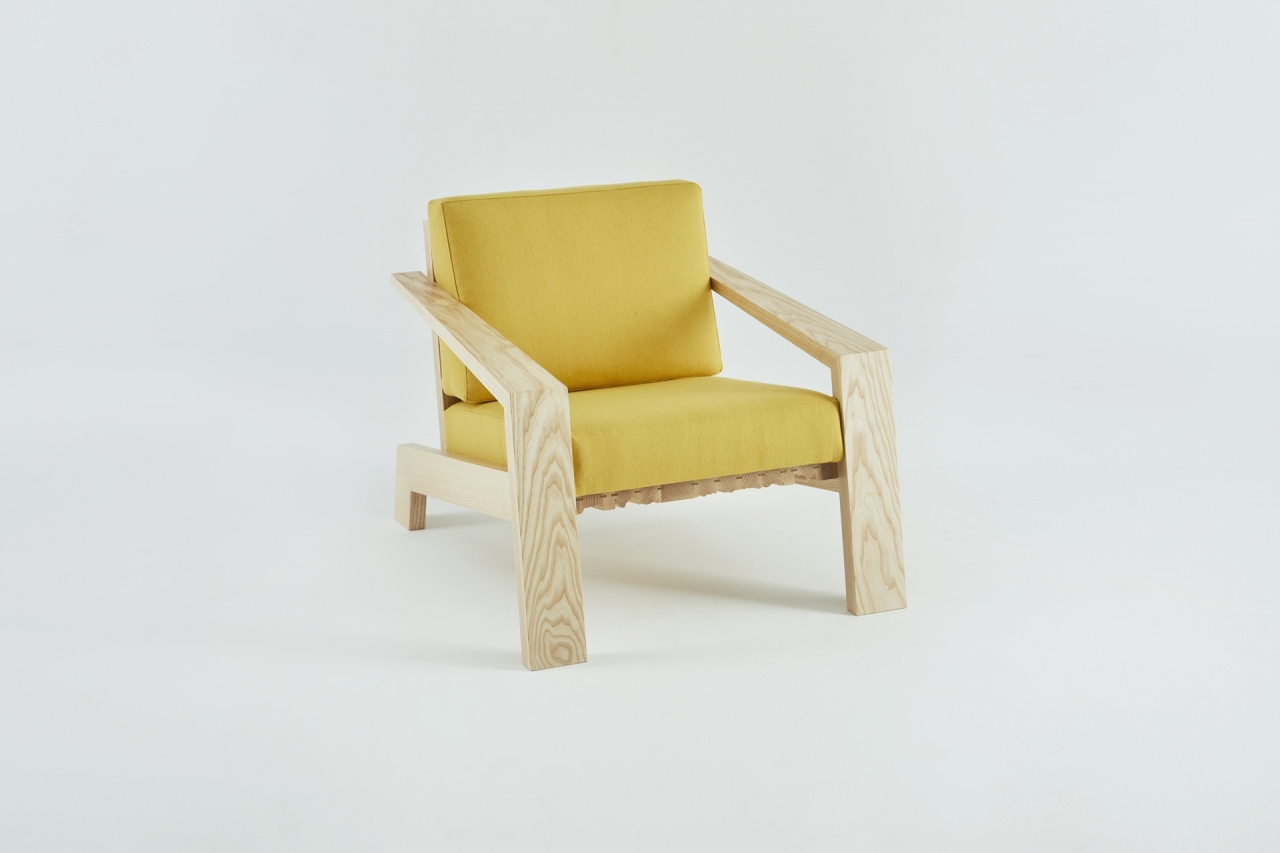 DOUCINE armchair